Heritage Conservancy Announces 2nd Annual "Art of Preservation" Farm to Table in Upper Bucks County
August 27th, 2013
Heritage Conservancy has announced its second annual Art of Preservation dinner. Following the success of its premier event in 2012, "The Art of Preservation: A Farm to Table Dinner Party" will be held this year on Saturday, September 21st, from 4:00-8:00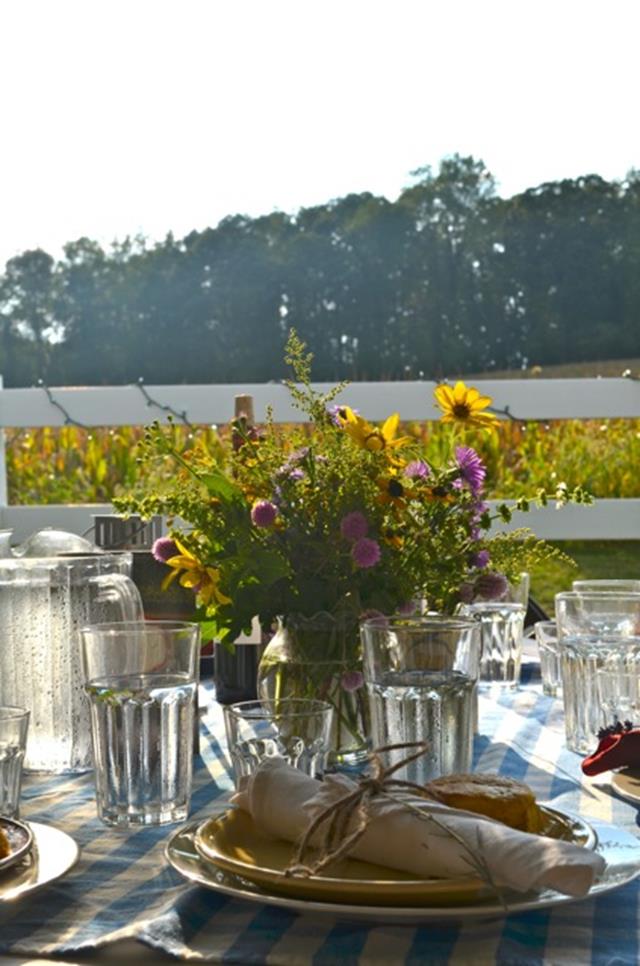 PM at Historic Kirkland Farm in Springtown, PA. Featuring a menu of locally grown food prepared by Jamie Hollander Gourmet Foods and Catering, this gala is sure to bring out all of Bucks County's most loyal locavores.
The elegant evening will commence with an outdoor cocktail reception followed by a sit-down dinner held underneath open canopies amidst 180 acres of idyllic open fields, pastures and woods. Guests will have the pleasure of leisurely sipping wine and nibbling on delicacies while participating in a silent auction courtesy of renowned Bucks County artists and local merchants.
Robin and Marty Staff, owners of Historic Kirkland Farm located in Cooks Creek Watershed, are graciously hosting this the event in support of the land preservation work Heritage Conservancy has completed in the area. Proceeds from the event will benefit Heritage Conservancy and the Cooks Creek Lasting Landscapes® Preservation Initiative.
"Heritage Conservancy has assisted in permanently preserving over 4,600 acres of land in Springfield and Durham Townships in Upper Bucks County over the past four years," said Jeffrey Marshall, President of Heritage Conservancy. "It is a pleasure to assist these townships and to keep our promise of preserving these important natural resources for generations to come."
Corporate sponsors of the event include PPL, Coopersburg & Liberty Kenworth, Dale Koller Farms, Johnson Kendall & Johnson Inc., Carol C. Dorey Real Estate, Kimberton Whole Foods and WPB Enterprises, Inc.
Date: Saturday, September 21, 2013
Time: 4:00-8:30 PM
Where: Historic Kirkland Farm, 2510 Old Bethlehem Road, Springtown PA 18081
Tickets: $125 per person; reserved seating packages with benefits available
To register: http://www.heritageconservancy.org/event/the-art-of-preservation/
Event is rain or shine.