VOTE HERE! Our Farm to Table was nominated for "Most Happening" Foodie Event
January 23rd, 2014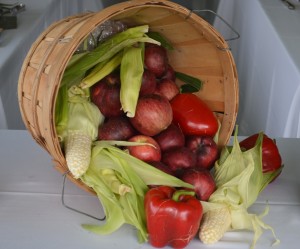 In 2013, our Farm to Table dinner event received the award for "Most Happening" Bucks County Foodie Event from Bucks Happening Magazine! We'd be so honored to win it again in 2014. 
But we can't do it without your help! If you think sustainable agriculture and eating local IS important, then please take a moment and vote for us. 
Visit the Bucks Happening website to vote: http://bucks.happeningmag.com/happeninglist/2014-bucks-foodie-event/
Thank you for your support!
To read more about our Farm to Table event and our focus on connecting people with nature, go to: http://www.heritageconservancy.org/heritage-conservancy-hosts-5th-annual-farm-to-table-fundraiser/