Mansion Rental
Be Our Guest! Rent Historic Aldie Mansion for Your Next Event!
Heritage Conservancy, a nationally accredited not-for-profit conservation organization and stewards of William & Martha Mercer's Aldie Mansion, offers its breathtaking Tudor mansion and seasonally tailored outdoor areas for your special events! The mansion's original oak-paneled Library, Boardroom and Great Hall with its bluestone floor, lead-filled glass panes and distinctive fireplaces are ideal for smaller gatherings – while the 2,400-square foot Atrium can accommodate up to 230 guests.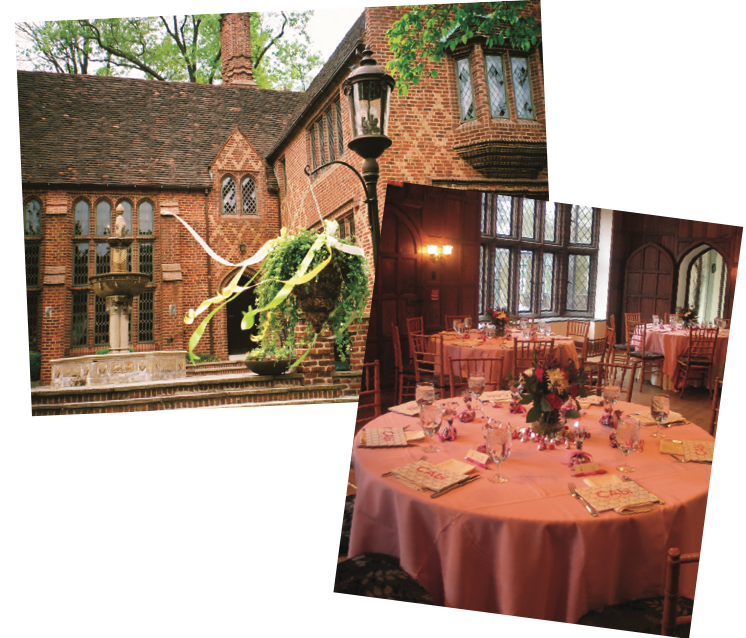 Outside, the tranquil fountains, terraces, rolling lawns, rare specimen trees and tea garden afford a nature-filled venue of divine serenity. Proceeds from your special event benefit Heritage Conservancy and its mission of conservation in the area we so proudly call home. Click HERE for a photo tour of the mansion!
To learn more, contact Kim Bates at 215-348-3509 or fill out the form below.