Artists of the Gallows Run Host 5th Annual Art Show Benefiting Land Conservation in Upper Bucks
August 27th, 2013
In partnership with Heritage Conservancy for the 5th year in a row, the Artists of the Gallows Run will display their artwork in the picturesque Bucks County barn of Nancy Alessi and Richard Smolev.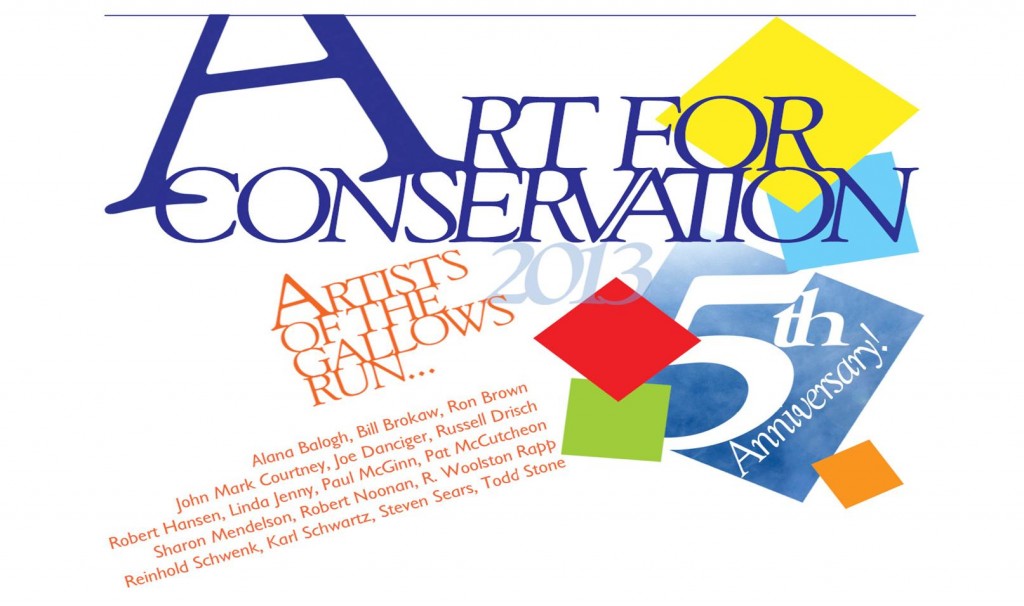 Located at 207 Church Hill Road in Kintnersville, PA, the Rising Sun Farm barn will feature the Art for Conservation exhibit on Saturday, September 28, from 5:00-7:30 PM and Sunday, September 29, from 2:00-5:00 PM. Sponsored by The Gallows Run Watershed Association, Heritage Conservancy, Nockamixon Open Space Committee and Palisades School District, this year's theme will be "Observations in a Changing Climate."
The exhibit is designed to showcase local artists and benefit land conservation and environmental education. Fifty percent of all works sold go to a fund promoting land conservation efforts in Nockamixon Township. This year's exhibit will again include prize winning works selected from Future Artists of the Gallows Run, a competition for art students at Palisades High School.
Following the barn show, the exhibit will move upriver to Nurture Nature Center, located at 518 Northampton Street in Easton, PA, from October 5 – November 1. A celebratory reception at Nature Nurture will be held on Thursday, October 10. As the last stop on the tour, the exhibit will then move to Palisades High School on November 13 and remain there through January 8, 2014.
The Artists of the Gallows Run 2013 are: Alana Balogh, Bill Brokaw, Ron Brown, John Mark Courtney, Joe Danciger, Russell Drisch, Robert Hansen, Linda Jenny, Pat McCutcheon, Paul McGinn, Sharon Mendelson, Robert Noonan, R. Woolston Rapp, Karl Schwartz, Reinhold Schwenk, Steve Sears, and Todd Stone. Pat Martin, noted abstract painter and teacher, is the guest artist for 2013.
For more information, contact Sandy Yerger at syerger@Heritageconservancy.org.