Barn Voyage!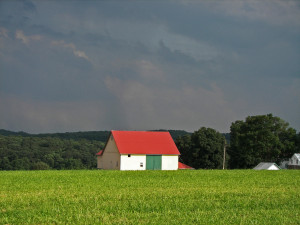 Unwind as you drive down the picturesque back roads of Bucks County, and take notice of the beauty around you. Bucks County's history and heritage is deeply rooted in its landscape, and we are fortunate to have much of it still intact. This series of self-guided driving barn tours of Bucks County will help you to explore our truly unique countryside while learning about its history along the way. Many of our "castles in the fields" stood witness to the American Revolution and the founding of this country. Whether they are still being used on working farms or adaptively reused as houses or offices, barns remain relevant fixtures and guardians of the history of our county and country.
To take the tour of central Bucks County, click HERE.
To take the tour of upper Bucks County, click HERE.
Listen to Jeff Marshall, our President and barn historian, talk about a fascination with barns and the importance in preserving them.