Barn Voyage! A Heritage Conservancy Self-Guided Driving Barn Tour
Event Navigation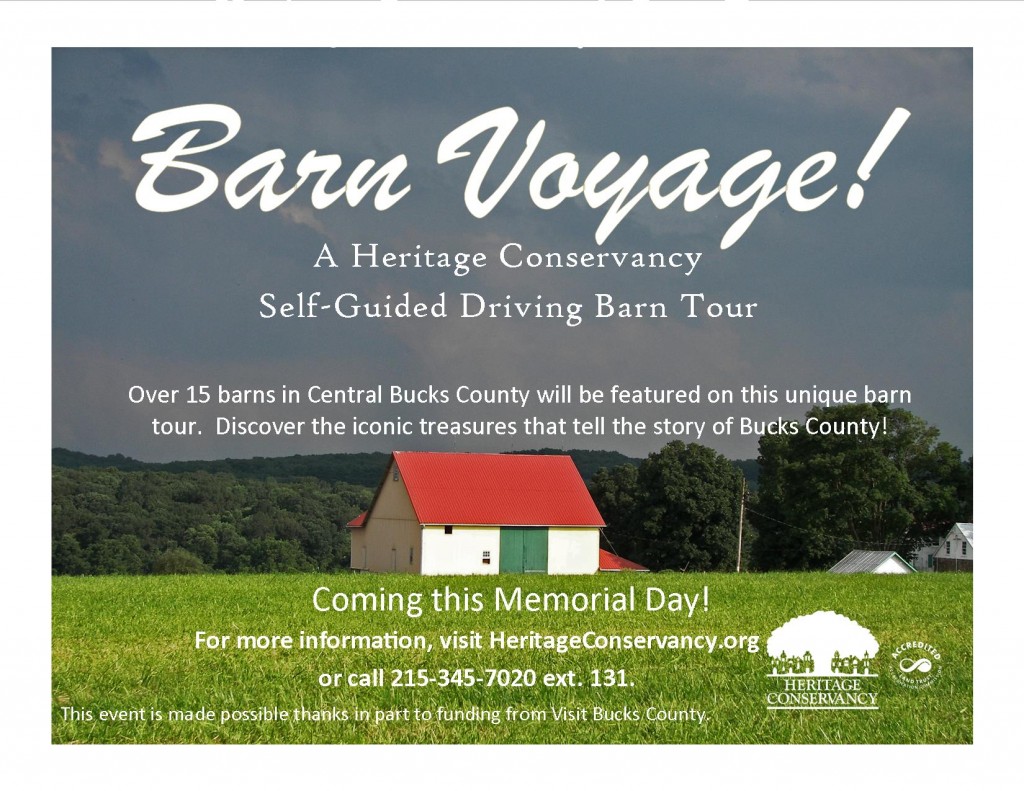 Take the tour HERE and discover the charm of Bucks County! 
Our president and barn historian, Jeff Marshall, has lent his expertise to create a self-guided driving barn tour that takes you down the beautiful backroads of our county and its history. This tour will highlight 19 barns in New Hope, Buckingham, Solebury, and Upper Makefield and will educate the tour-goer on barn terminology under its Barns 101 section. Most barns featured on this tour are privately owned, so please enjoy them from a distance! 
Tour is free to the public and can be driven at your leisure. A smartphone and a navigating buddy are recommended! This is an ongoing event. Contact Alex at 215-345-7020 ext. 131 or adashkiwsky@heritageconservancy.org to answer any questions.