Individual Membership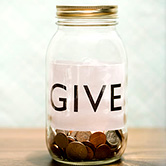 Who "Owns" Nature?
While its true that no one truly owns nature, we are all responsible for its safekeeping.
You can proudly do your part to help ensure clean air, safe water, and fresh food for generations to come by supporting Heritage Conservancy, an organization that has been protecting our natural resources for over 50 years.
Becoming a member demonstrates a steadfast commitment to preserving the quality of life in the area we so proudly call home.
Click HERE to become a member or call Maggie at (215) 345-7020 x107.
Benefits of Membership:
Satisfaction of helping preserve our natural & historic resources
Free seminars and subscription to our exclusive newsletter, Environs
Annual member appreciation party at our preserved Aldie Mansion headquarters
Invitations to member-only events
Members receive a free gift
Membership Levels:
Member – $35+

Heritage Conservancy decal*

Our exclusive publication, Environs

Select mailings and invitations to Conservancy events

Free admission to selected lectures and nature walk
Family – $50+

All Member benefits and …

One guest pass, good for attendance at one Conservancy program at membership rate
Advocate – $100+

All Family benefits and …

Private tour of historic Aldie Mansion

One additional guest pass, good for attendance at one Conservancy program at membership rate
Benefactor – $250+

All Advocate benefits and …

One complimentary membership at Member level

One additional guest pass, good for attendance at one Conservancy program at membership rate
Conservator – $500+

All Benefactor benefits and …

One additional guest pass, good for attendance at one Conservancy program at membership rate

One additional complimentary membership at Member level
Guardian – $1000+

All Conservator benefits and …

VIP tour of Conservancy properties and project sites

Two additional complimentary memberships at Member level