Heritage Conservancy Welcomes Five New Members to the Board of Trustees
November 14th, 2012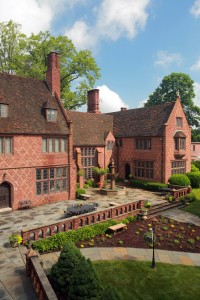 Heritage Conservancy, an accredited not-for-profit conservation organization that specializes in preserving our natural and historic heritage, is proud to welcome five new members to the Heritage Conservancy Board of Trustees. The Board of Trustees assists Heritage Conservancy in achieving its mission of land and historic preservation, financial goals, and regional prominence. Their combined extensive experience and dedication to preservation establish a diverse and knowledgeable Board of Trustees for Heritage Conservancy.
Listed by start date of service, the new members are:
Jeffrey H. Nicholas, Esq. joined the Heritage Conservancy Board of Directors on January 1, 2012.  A partner with the law firm of Fox Rothschild LLP, he focuses his practice on helping entrepreneurs through the entire life cycle of business formation and growth. He has experience in all stages and types of finance and works closely with intellectual property lawyers in IP strategy, licensing and monetization. Mr. Nicholas serves many clients as general counsel, combining the broad legal experience and practical business knowledge of an effective business advisor. He is particularly interested in open space preservation, sustainable agriculture and alternative energy.
Brian G. Firth, MD, Ph.D. joined the Heritage Conservancy Board of Directors on April 3, 2012. Born in South Africa, he studied Medicine at the University of Cape Town, South Africa, obtained a Ph.D from the University of Oxford, and is a Fellow of the Royal College of Physicians, American Heart Association, and American College of Cardiology. He was a tenured Professor of Medicine at the University of Texas before entering the business world. Previous positions include Executive Director of Cardiovascular Strategic Product Planning at Bristol Myers-Squibb, Executive Vice President and C.O.O of G.H. Besselaar, Vice President of Research and Development at Johnson & Johnson Interventional Systems, and Worldwide Vice President of Medical Affairs and Health Economics at Cordis Corporation. He is married with three grown children, and his interests include music and African wildlife.
Maria T. Rieders, Ph.D. joined the Heritage Conservancy Board of Directors on April 17, 2012. She holds an adjunct full professor position at the Wharton School at the University of Pennsylvania where she teaches courses on stochastic processes, queueing theory and operations management. She earned a M.Sc. degree in Applied Mathematics from the Universität Ulm, Germany, and a Ph.D. in Business Administration from the University of Rochester. Previous employments include a scientific staff position at the Allensbach Institute for Public Opinion Research in Allensbach, Germany, a standing faculty position at the Department of Industrial Engineering and Management Sciences at Northwestern University, and a visiting researcher post at the Institute for Operations Research at the Universität Bonn, Germany. She has been living in Bucks County since 1995 on a property that she and her husband preserved through Heritage Conservancy.
J. Jay Belding joined the Heritage Conservancy Board of Directors on June 19, 2012. He holds a B.S. degree in Industrial Arts and Technology and a M.Ed. degree in Special Education from Trenton State College (now the college of New Jersey). In 1977, he founded Associated Production Services, Inc., a not-for-profit vocational training and employment facility that serves developmentally disabled adults and currently serves as Executive Director. He is active in the Doylestown Presbyterian Church.
Jeffrey  P. Lindtner joined the Heritage Conservancy Board of Directors on October 1, 2012. He is Vice President of International Sales and Operations of NovaTech LLC, a company that designs and manufactures power measurement, communication, and automation technologies. Mr. Lindtner has a keen interest in history and land preservation. He is currently Chair of the Springfield Township Open Space Committee and founding member of the Bucks County Horse Park.
About Heritage Conservancy
Based out of historic Aldie Mansion in Doylestown, PA and with operations in Port Murray, NJ, Heritage Conservancy is an accredited not-for-profit conservation organization that specializes in open space preservation, planning for sustainable communities, natural resource protection, property stewardship, historic preservation, adaptive reuse of existing structures, wildlife habitat restoration and biodiversity.Since 1958, Heritage Conservancy's mission has been to protect and preserve our natural and historic heritage. Learn more by visiting www.heritageconservancy.org.
###