Heritage Conservancy Welcomes New Member to Its Board of Directors
January 10th, 2014
We are pleased to announce the addition of a new member to our Board of Directors. The Board of Directors provides guidance to the Conservancy to further our mission of land and historic property preservation, to assist with financial goals, and to achieve regional prominence through outreach and marketing. Heritage Conservancy welcomes Judy Cody to the board as of October 16, 2013.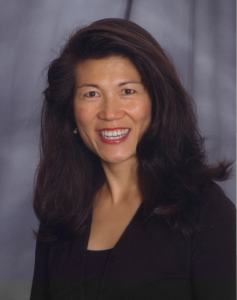 Judy Cody brings with her an extensive marketing background that will offer even more knowledge to Heritage Conservancy's board. Mrs. Cody graduated from The Wharton School at the University of Pennsylvania, where she earned a B.S. in Economics with a concentration in Marketing.  She received her M.B.A. from the J.L. Kellogg Graduate School of Management at Northwestern where she graduated with distinction and was selected for the Beta Gamma Sigma Business Honor Society. Upon graduation, she began her career in brand management marketing for well-known companies such as Gatorade, Quaker and Pepsi-Cola. After working for ten years in the brand management field, Mrs. Cody went into consulting to assist in strategic planning for Fortune 100 corporations, smaller start-ups and not-for-profits in the consumer goods and health care arenas.
With Mrs. Cody's in-depth experience, it is no surprise that she is also serving as Chairperson for Heritage Conservancy's Strategic Planning Committee. In this role, she hopes to develop a 3 to 5-year plan that defines a clear path forward for the Conservancy, one that continues to make the organization even more relevant to residents in the Bucks and Montgomery county areas, both today and into the future. She is particularly interested in developing the programming that would enable the Conservancy to help develop the next generation of stewards–programs that would help connect kids with nature and the world around us, and get them away from their screens.
Mrs. Cody is married with four children, so she leads a busy and full life! When she has spare time, she enjoys running half-marathons, cooking, traveling, and she occasionally dabbles in wine making. It was her husband's job that originally brought her to Bucks County, but she quickly grew to love the community and beauty of our area. "I feel that we are so fortunate to live in a place where there are so many conservation-minded neighbors who have worked hard to preserve the natural resources that greatly enhance our quality of life. I love it here and can't imagine living anywhere else!" said Judy Cody.
Heritage Conservancy is fortunate to add Mrs. Cody's valuable knowledge, passion and enthusiasm to its diverse Board of Directors.