Heritage Conservancy's Annual Appeal 2018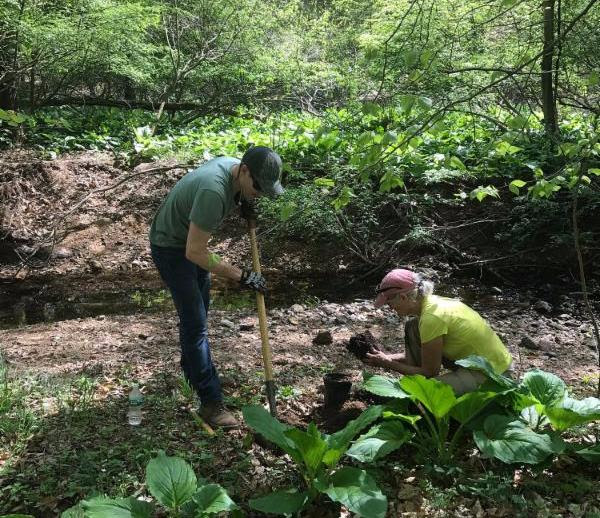 A 60-year-old tree has seen so much in its lifetime. Standing silently throughout the passing decades, its roots spread deep beneath the ground and its trunk grows tall and proud. Passersby rest in the shade it provides; children explore the moss and insects around its base; artists and writers try to capture its beauty.
For over 60 years, Heritage Conservancy has continued to ensure that this tree and innumerable others grow tall. Trees provide an irreplaceable benefit for our community and the ecosystem. We cannot afford to lose the valuable economic and ecological services that they provide: wildlife habitat, recreational areas, air purification, and erosion and flood control. Their magnificence also draws tourists to our area as people flock to admire the region's picturesque landscapes.
In our 60th year as a conservation nonprofit, we are finding that there has never been a more critical time to protect trees as they face escalating destruction from developmental expansion and invasive insect species such as spotted lanternflies and emerald ash borers.
Represented in our logo, the tree serves as an everlasting symbol of Heritage Conservancy's mission and what it does to improve our community's quality of life. With so much adversity, trees need your help now. Please join Heritage Conservancy to help support our mission to preserve our area's natural and historic element. Let's work together to keep trees in the picture!
Please fill out the form below and click the "submit" button once. All fields with an asterisk are required.