Cooks Creek Watershed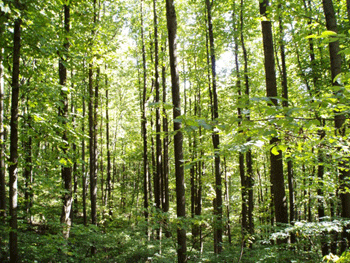 The Cooks Creek Watershed encompasses 30.5 square miles and supports naturally reproducing trout. It has been listed as a first priority site in the Bucks County Natural Areas Inventory (NAI) and has been recognized by the Pennsylvania Fish and Boat Commission as the only viable coldwater fishery in Bucks County.
The watershed is composed of steep forested ridges and deep spring-fed ravines. Its wide fertile limestone valley contains prime farmland which is still in production. A vital ecosystem, Cooks Creek is an important agricultural resource in Pennsylvania.
To view a map of our Lasting Landscapes® initiative for Cooks Creek Watershed, click in the attatchments box below.