Become a Friend of the Marsh!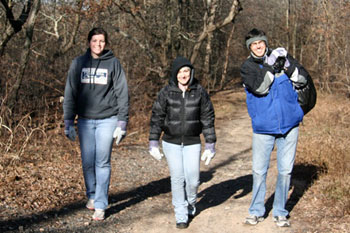 We are currently seeking volunteers to become permanent Friends of Bristol Marsh. We are looking for dedicated volunteers who are willing to visit the property on a regular basis and help with our various working events such as clean-ups, invasive plant removal, and planting of native trees and shrubs. We also participate with local organizations such as Greenbelt Overhaul Alliance of Levvittown (G.O.A.L), Silver Lake Nature Center, the Delaware Riverkeeper Network as well as the Bristol Borough and Township School Districts in educational and outreach events throughout the year.
If interested in becoming a Friend of Bristol Marsh, contact Kris Kern at 215-345-7020 ext. 101 for details.  If interested in joining our volunteer corps, contact Shannon Fredebaugh, Volunteer Coordinator, at 215-345-7020 ext. 104.