Quakertown Swamp Preserve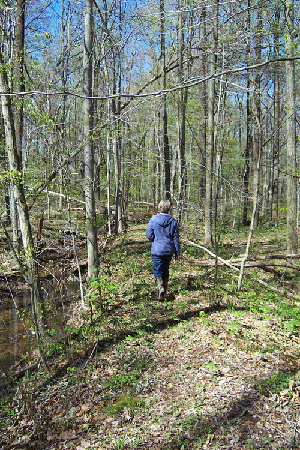 Heritage Conservancy is working on an exciting community centered project called The Quakertown Swamp Preserve. In collaboration with Richland Township, a new access point is planned for Quakertown Swamp that will allow visitors to fully appreciate the special beauty of this extraordinary natural wetland! The preserve will be enhanced using grants and donations.
Quakertown Swamp is one of Heritage Conservancy's Lasting landscapes®, an initiative that unites open space protection and historic preservation comprehensively at the "landscape level." It has long been recognized as an exceptional wetland habitat, encompassing an area of approximately 518 acres of land in Richland, East Rockhill and West Rockhill Townships. It is among the largest inland wetlands in southeastern Pennsylvania, and is home to diverse plant and animal communities. The swamp supports several rare bird species and has been designated by the National Audubon Society as one of 70 Important Bird Areas in the state. In fact, it is home to what may be the largest Great Blue Heron rookery in eastern Pennsylvania.
Watch Heritage Conservancy's virtual tour of the Quakertown Swamp Preserve:


To support the Quakertown Swamp Preserve or for more information, call Sharon Young at 215-345-7020 ext. 106.