Volunteer FAQs
Frequently Asked Questions About Volunteering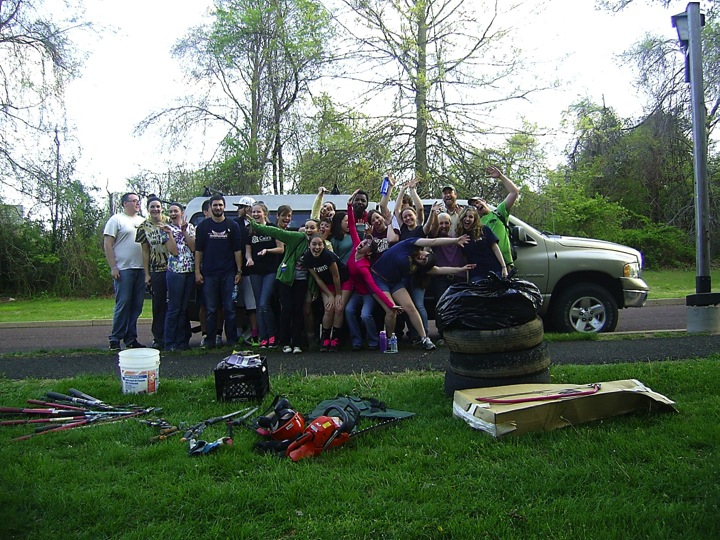 What is it like to volunteer with Heritage Conservancy?
Every day and every project is different and unique, and they all make a difference in our community and for our environment. While you volunteer, keep in mind that your work is supporting Heritage Conservancy's historic and natural preservation mission. We could go on and on about your important role as part of our team, but why not check out what our volunteers are saying at our Volunteer Community page.
How can I get started volunteering?
First, take a look at our Volunteer Opportunities section to learn about new and ongoing volunteer projects. Next, complete our online volunteer interest form, located HERE. If you have any questions please contact Shannon, our volunteer coordinator, at 215-345-7020 ext. 104 or sfredebaugh@heritageconservancy.org
What if I am looking for volunteer work to complete required community service?
We have a variety of volunteer opportunities, but a major ongoing project that we always need help on is maintaining the grounds at historic Aldie mansion. Gardening at Aldie Mansion occurs Monday through Thursday between 9:00 AM and 4:00 PM and Fridays 9:00 AM to about noon. We cannot promise that we have opportunities that match your schedule and number of hours required, but we will try to provide chances for you to meet your community service requirements. If you have required community service please contact Shannon Fredebaugh at 215-345-7020 ext. 104 or sfredebaugh@heritageconservancy.org.
How does my volunteer work relate to Heritage Conservancy's overall mission of land and historic preservation?
Our organization was founded by volunteers, so without volunteers, we wouldn't be here to preserve and protect the land and historic sites that make our region so beautiful! Each of our volunteer projects helps to further our mission in some way. For example, gardening at historic Aldie mansion helps to maintain the lovely grounds of the mansion which is frequented by many people in the community. Trash clean-ups and invasive species removal projects are essential to our property stewardship program. Volunteers at our front desk help to greet guests and answer phones, which creates a welcoming atmosphere.
I'm looking for an internship for school. Does Heritage Conservancy offer internships?
Internships at Heritage Conservancy are unpaid volunteer positions and are offered on an as needed basis. We advertise for internship opportunities depending on our current projects and staff needs for additional regular help. Internship work may range from helping on special events and fundraising to writing and communications to environmental stewardship. If you are interested in an internship, please check our website for opportunities or you are welcome to contact our Volunteer Coordinator at 215-345-7020 ext. 104 or sfredebaugh@heritageconservancy.org.