Volunteer Opportunities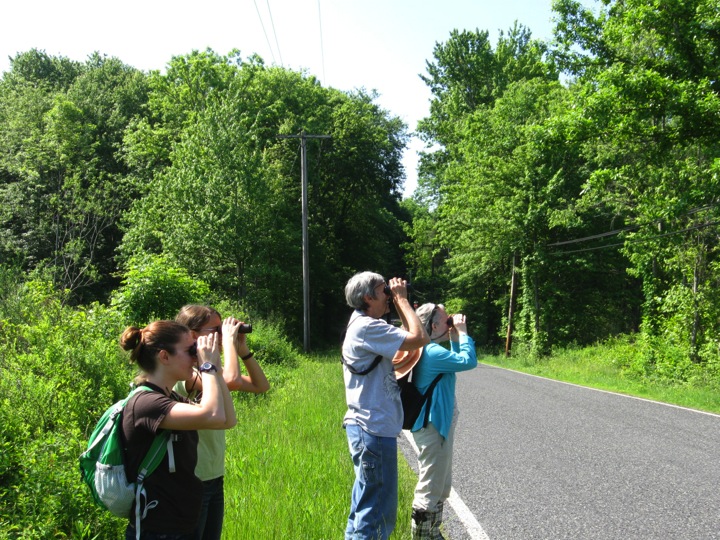 Upcoming Volunteer Opportunities

For all events, register with Shannon at 215-345-7020 ext. 104 or sfredebaugh@heritageconservancy.org.
Volunteer Orientation
Wednesday, March 22nd (snow date March 29th)
7:00 to 8:00 PM
Aldie Mansion, 85 Old Dublin Pike, Doylestown, PA 18901
Have you always wonder how you can get involved at Heritage Conservancy? Then come on out to our Volunteer Orientation and bring a friend! You'll learn about the important places we protect and how you can make a difference in your community by volunteering. Light refreshments provided.
Croydon Woods Cleanup
Saturday, April 1st (rain date April 2nd)
10:00 AM to Noon
Meet at Bristol Township Little League Fields at 1900 Summit Ave. Croydon, PA 19021
We've collected over 160 bags full of trash, 15 tires, a pile of construction debris, and a sofa from Croydon Woods so far this year! It's hard to believe there is still more to clean up, but there is…so join in the fun and help improve this lovely wooded habitat.
Mulch Madness
Wednesday, April 12th (rain date April 13th)
9:00 AM to 4:00 PM
Aldie Mansion, 85 Old Dublin Pike, Doylestown, PA 18901
Join us for a fun-filled and active day mulching the grounds at Aldie Mansion. After the winter, historic Aldie Mansion always needs some sprucing up and a fresh coat of mulch will ensure the grounds are in top shape for the spring and summer ahead. Help for the whole day, half or a couple hours. Lunch provided.
Concerts in the Garden Series Volunteers
Fourth Tuesday of each month May through September (May 23rd, June 27th, July 25th, August 22nd and September 26th)  – Brief volunteer training one night in early May.
6:00 PM until 8:30 PM
Aldie Mansion, 85 Old Dublin Pike, Doylestown, PA 18901
Join us for a night of local music in the lovely garden at Aldie Mansion. Help with distribution of Heritage Conservancy membership brochures and information to guests. If you prefer to just enjoy, then bring your blanket and picnic basket to sit and enjoy this FREE community event. Help us to share our preservation mission and the beauty of Aldie Mansion with our community!
Ongoing Volunteer Opportunities
Fridays in the Forest: Property Stewardship Days
Every Friday (weather dependent and no holidays)
12:30 PM to 4:30 PM
Varied Projects and Properties throughout Bucks County
If you love the outdoors and want to help improve the environment, then this volunteer opportunity is for you! Join our stewardship staff on one of our properties any Friday to help on various projects. Invasive species removal, trail clearing, posting boundary signs, picking up trash and any other property stewardship work that is needed on Heritage Conservancy properties. Gain valuable hands-on property management skills and help improve the habitat. Requirements: Must have own safety equipment (work gloves, ear plugs, safety glasses). Ability to bend, lift potentially heavy items and walk on uneven terrain.
Aldie Mansion Greeter
Mondays and/or Fridays
9:00 AM to 1:00 PM or 1:00 PM to 5:00 PM
Learn about some of the workings of a non-profit and gain office experience by helping at our front desk. Serve as a friendly ambassador by greeting guests and answering phones at beautiful historic Aldie Mansion.
Aldie Mansion Tours and Docent Training
Regular Tours: First Thursday of each month at 6:00 PM or 7:00 PM and second Tuesday of each month at 1:00 PM or 2:00 PM.
Do you love history? Are you as impressed with the beauty of Aldie as we are? If so, come out and help Tammy Schane, our membership coordinator and history enthusiast, with mansion tours throughout the year. She can also train you in becoming an Aldie Docent if you are interested.
If interested in any of these opportunities, please contact Shannon Fredebaugh at sfredebaugh@heritageconservancy.org or 215-345-7020 ext. 104.